Exploit Domain Availability Lookup Service
New - .info domains are now available.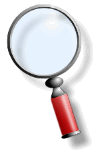 To check availability of a domain name with all the major nic databases throughout the world simply enter the domain name the form below then click the 'check availability' button.
You do not need to enter the domain extension, eg .com, .co.uk etc as we automatically check all domain extensions for you as part of our service.
For new domain registrations our prices cannot be beaten - when you order a full website account from Exploit we will register your domain name with the naming authority for that domain name for you and apply these to our name servers for FREE. If you choose a .co.uk, .com or .net domain name for your server there are currently no naming authority fees for the domain name as these will also be paid for by Exploit saving you over £ 80.
When comparing prices with other companies always remember to include the naming authority fees or you could end up paying more than you bargain for. All Exploit online instant quotations always show the full cost you have to pay for the server and the domain name without any hidden extras!

---
---
© Exploit Information Technologies Ltd 1996 - 2023
(UK Telephone) +44 7966 147656
Registered in England - Company No. 06991841
13 Outwood House, Griffin Farm Drive, Cheadle, SK8 3AN
Email: sales@exploit.net
Wednesday, 27 September 2023 04:52:44 GMT